This page is designed specifically for mobile devices in use on Sunday mornings.
Bulletin for Sunday, June 30, 2019
Current Sermon / Series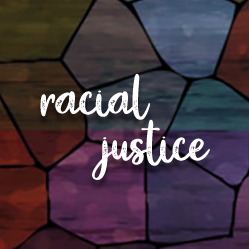 Luke 19:1-10
He entered Jericho and was passing through it. 2 A man was there named Zacchaeus; he was a chief tax collector and was rich. 3 He was trying to see who Jesus was, but on account of the crowd he could not, because he was short in stature. 4 So he ran ahead and climbed a sycamore tree to see him, because he was going to pass that way. 5 When Jesus came to the place, he looked up and said to him, "Zacchaeus, hurry and come down; for I must stay at your house today." 6 So he hurried down and was happy to welcome him. 7 All who saw it began to grumble and said, "He has gone to be the guest of one who is a sinner." 8 Zacchaeus stood there and said to the Lord, "Look, half of my possessions, Lord, I will give to the poor; and if I have defrauded anyone of anything, I will pay back four times as much." 9 Then Jesus said to him, "Today salvation has come to this house, because he too is a son of Abraham. 10 For the Son of Man came to seek out and to save the lost."
— — — — — — — — — — — — — — —
Leader: The word of the Lord.
Congregation: Thanks be to God.
Post-Church Discussions
Following today's worship, Rev. Chalice has provided some discussion prompts and follow-up questions for anyone who wants to continue the conversation over lunch. You'll have four options to choose from: 1) Cafe Carolina (Cameron Village), 2) Jason's Deli (Cary Crossroads), 3) Neomonde (Hillsborough St. Raleigh), and 4) Pei Wei (Walnut St. Cary).
Family Month is COMING!
For the record, when we say "family" month, we are referring to the whole church family! These fun post-church lunches and activities are not just for families-with-kids. They are for everyone, even 47-year-old single empty-nesters like me!
For each Sunday in July, childcare will be available for kids 3-and-under. And just like previous years, we'll be doing another series called Illustrated Compassion which includes fun coloring pages for everyone, including the adults!! Each Sunday after worship, the fun will continue with lunch and a family-friendly community wide event. The tentative schedule is:
July 7 — JumpStreet Indoor Trampoline Park (Cary)
July 14 — Bowling (AMF South Hills Lanes)
July 21 — Lion King Matinee at Mission Valley Cinema
July 28 — Lake Johnson Pool Party
Summer Financial Update
Earlier this month, one of our board members provided a financial update as part of the worship service. While giving in 2019 has been relatively consistent, we are beginning to see the usual effects of summer travel.
If you've never considered regular / automated giving before, now is the perfect time! You can do so easily through paypal, or through your own online banking, or by submitting a recurring giving form into the offering box on Sunday morning.
Last Week's Newsletter

In cased you missed it, here's a link to last week's newsletter … complete with all the latest news and updates. [Read now]