Black Experiences & Perspectives
"Radical empathy…means putting in the work to educate oneself and to listen with a humble heart to understand another's experience from their perspective, not as we imagine we would feel.  Radical empathy is not about you and what you think you would do in a situation you have never been in and perhaps never will. It is the kindred connection from a place of deep knowing that opens your spirit to the pain of another as they perceive it. ⏤ Isabel Wilkerson
"We say this to all our white friends: When we tell you about our fears, please listen. When we tell you we are afraid for our kids, please listen. When we tell you there are many challenges we face because of the color of our skin, please listen, and please do not get caught up in how the message is delivered." ⏤Champ Bailey, 2019 Hall of Fame Speech
GET STARTED
Watch and read these 4 short introductory videos and articles for Black perspectives on their lived experiences.
1
Black Mom Asks White Parents When Her Baby Boy Will Become a Threat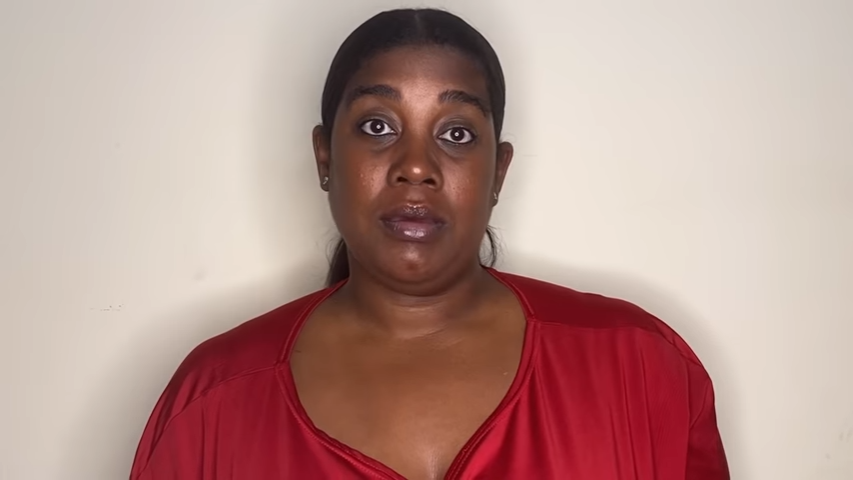 In the wake of the killing of George Floyd, Lauryn Whitney, a Black mom of a 3-year-old boy, created a video that shows the terror of racism in America for parents and their children.
[Video: 2:15] [Article: approx. 4 min to read]
3
How to Raise a Black Son in America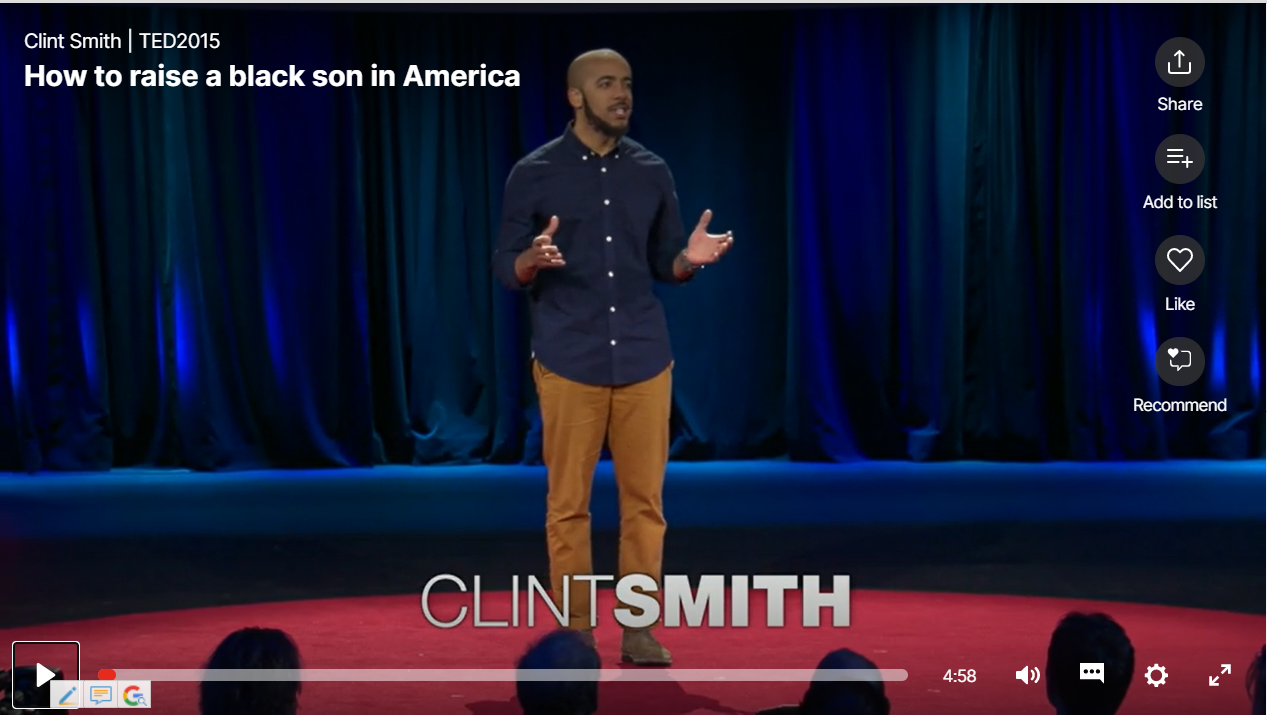 As kids, we all get advice from parents and teachers that seems strange, even confusing. This was crystallized one night for a young Clint Smith, who was playing with water guns in a dark parking lot with his white friends. In a heartfelt piece, the poet paints the scene of his father's furious and fearful response.
[Video: 5:05]
2
Darius Rucker speaks candidly about racism and country music: 'It's not OK'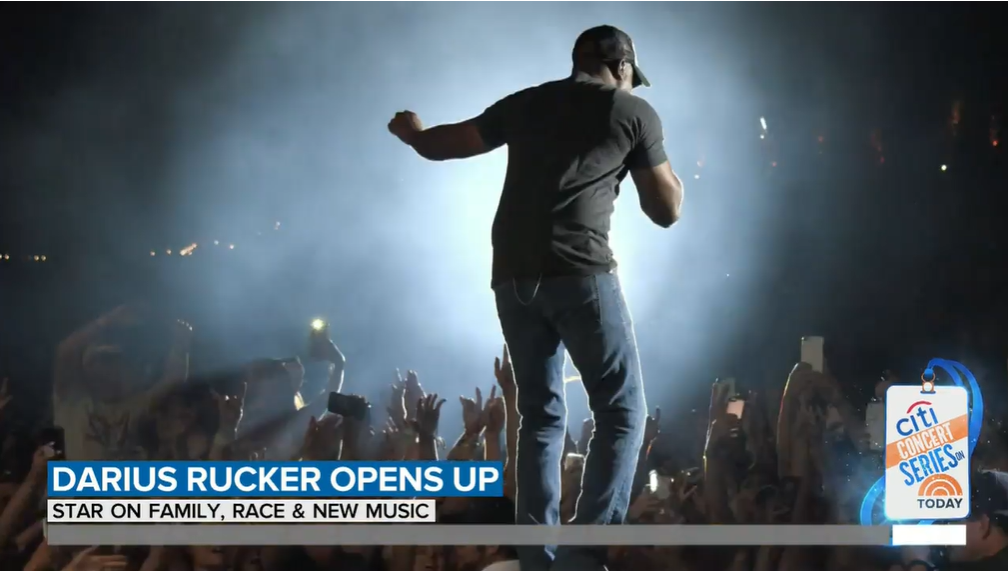 Grammy winner Darius Rucker talks frankly about the impact of George Floyd's death on his children and about racism in his industry, saying "one sentence could end your career in country music." [Video: 5:22]
4
Racial Justice Lessons from the Book of Esther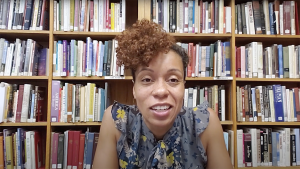 In this sermon given via Ekklesia Raleigh virtual worship on July 5, 2020, Reverend Chalice Overy shares a powerful word relating racial justice in the United States to the Old Testament book of Esther.
[Video segment: 12:38 to 23:30]
GO DEEPER
There are many fantastic resources to help educate us on Black experiences in America. Consider some of these additional resources to grow in your knowledge and understanding.
Videos
Champ Bailey's Hall of Fame Speech —  "The first thing people see when they look at me is not a Pro Football Hall of Famer or a husband or a father. They view me first as a black man."  [Video segment: 26:49 to 29:38]
The Little Problem I Had Renting a House — Fifty-three years ago, James A. White Sr. joined the US Air Force. But as an African American man, he had to go to shocking lengths to find a place for his young family to live nearby. He tells this powerful story about the lived experience of "everyday racism" — and how it echoes today in the way he's had to teach his grandchildren to interact with police. [Video: 13:45]
A Trip to the Grocery Store — Author and educator Joy DeGruy shares how her sister-in-law uses her white privilege to stand up to systemic inequity. [Video: 3:48]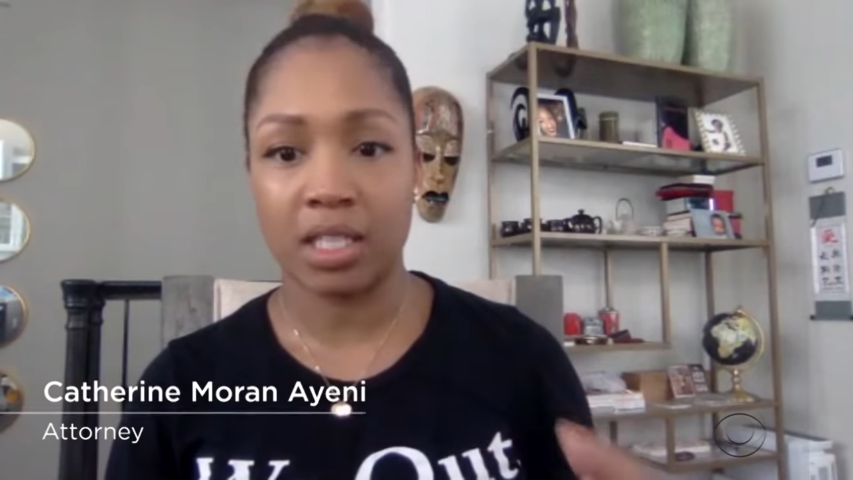 Why "All Lives Matter" is a Hurtful Thing to Say — As Black Lives Matter posts have spread on social media, so have responses featuring the phrase "all lives matter." But prominent members of the Black community tell CBS News this popular rebuttal is not as harmless or inclusive as it seems. [Video: 6:25]
Boy Pauses Basketball Game to Hide from Police Car — A 10-year-old boy was shooting hoops in his driveway when a cop car drove by. Video captured him hiding until it passed. [Video: 00:37]
Trevor Noah Makes Powerful Speech about the 'Common Thread' Between Police Killings — "There's one common thread beyond all the ifs. If you weren't black, maybe you'd still be alive." [Video: 8:29]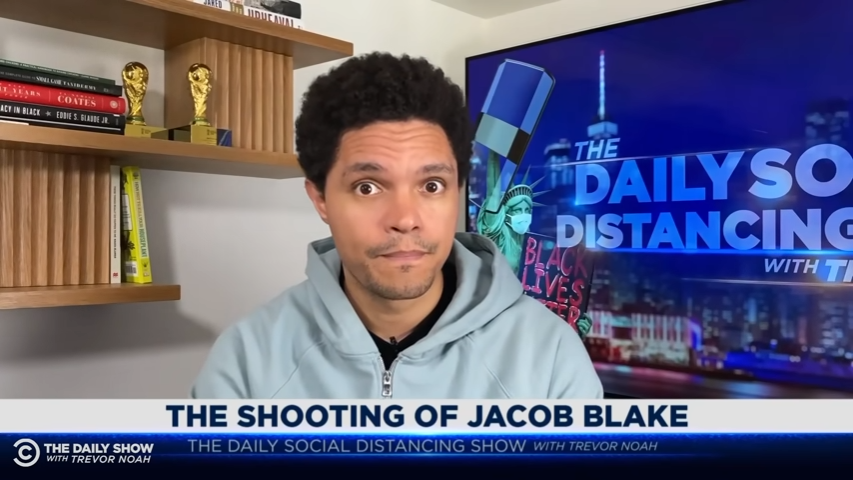 Trevor Noah: Why Did the Police Shoot Jacob Blake? — Jacob Blake, an unarmed Black man, was shot in the back seven times by police and may never walk again. In protests after the shooting, a white gunman walks past police after killing two demonstrators and is not arrested until the next day. [Video: 9:38]
Toni Morrison's Powerful Words on Racism — Speaking on racism, Morrison said in an interview: "If you can only be tall because someone else is on their knees then you have a serious problem. And my feeling is white people have a very, very serious problem." [Video: 2:17]
The Most Intense Heartfelt Description Of Racism I Ever Filmed — David Hoffman's interview with journalist, civil rights advocate, and lawyer Roger Wilkins was one that he never forgot. Hoffman asked Wilkins what he would say of his experiences to his grandchildren in the future. [Video: 26:16]
Articles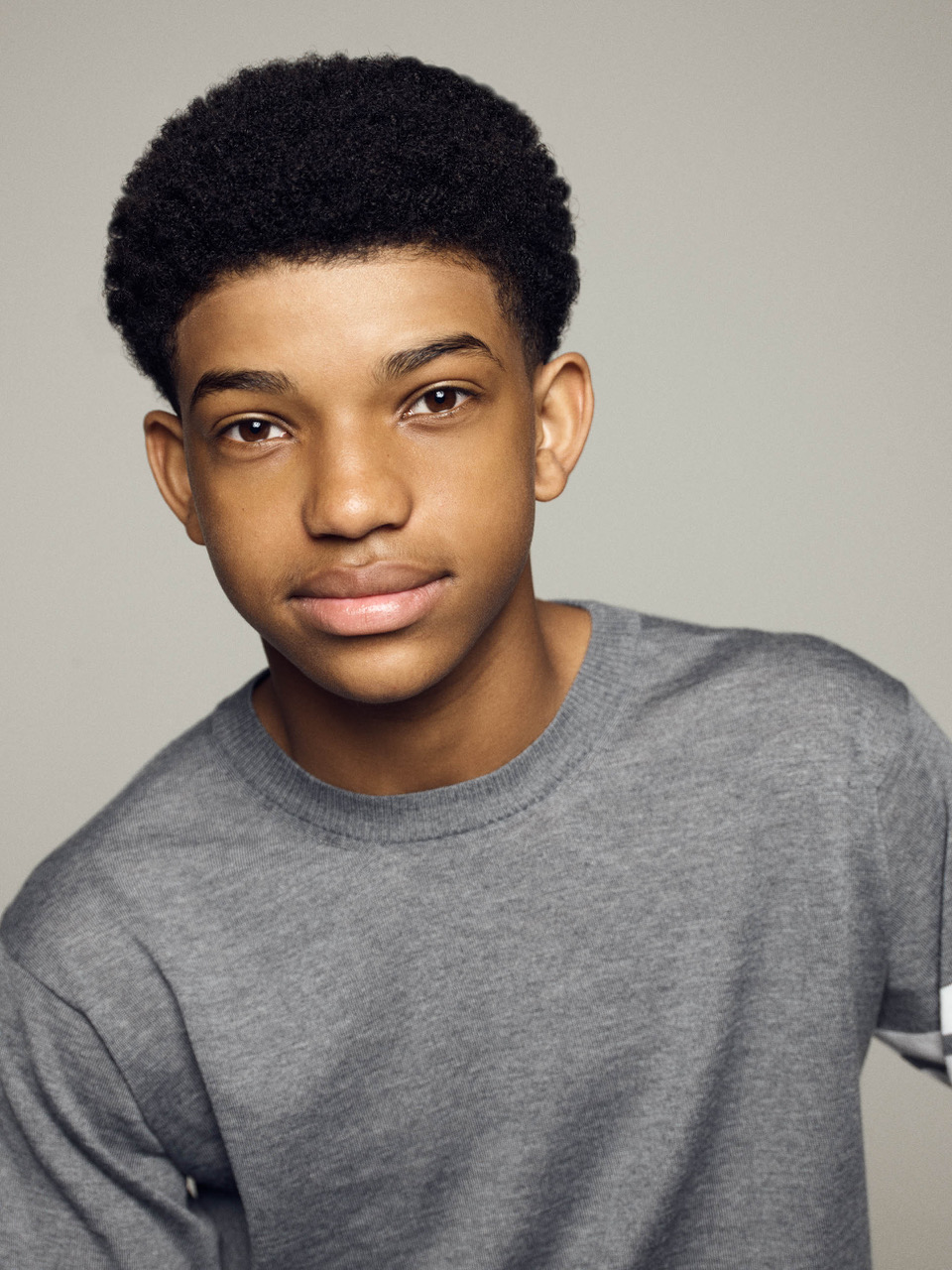 This Is Us Star Lonnie Chavis Shares His Experiences with Racism — Lonnie Chavis shares what started as a letter to his mom about growing up in the U.S. as a Black boy and struggling to find words to reflect his feelings about the tragic death of George Floyd. [Article: approx. 4 min to read]
Living While Black Headlines — This online database of real headlines chronicles incidents where Black folks were discriminated against or reported for participating in everyday activities. [Website]
Growing Up Black in America: Here's My Story of Everyday Racism — "A middle-class, light-skinned Black man is 'better' by American standards but there is no amount of assimilation that can shield you from racism in the US." [Article: approx. 4 min to read]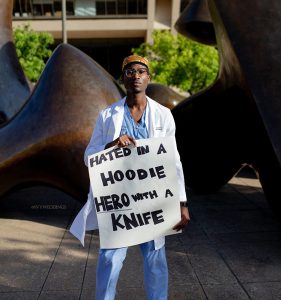 Dallas Doctor Reflects on Being Treated as a 'Hero' in His Scrubs But 'Hated in a Hoodie' — Dr. Matthew Igbinigie is a Dallas-based orthopedic surgeon who has been using his platform on Instagram to increase awareness about physicians. One of his posts, showing Igbinigie wearing his work scrubs and hoodie in a side-by-side photo, has gone viral for its powerful message about race. [Article: approx. 5 min to read]
I Don't Need to See Another Black Person Die —  Thirty years of brutal footage hasn't stopped these killings. It's time for the nation to think deeply not only about the purpose of sharing these videos, but who benefits from them most. [Article: approx 6 min to read]
The Familial Language of Black Grief — Black people feel the pain and loss of black life as if it were our very own blood that had been brutalized—because it easily could have been.  [Article: approx. 5 min to read]
My Body is a Confederate Monument — "My light-brown-blackness is a living testament to the rules, the practices, the causes of the Old South."  [Article: approx. 5 min to read (sensitive content)]
Justified Anger: Rev. Alex Gee Says Madison is Failing its African-American Community — "Many African-American leaders I know suffer from hypertension and bouts of depression due of the stress of living in our parallel society that boasts of an equality that can't quite be guaranteed."  [Article: approx. 13 min to read]
Books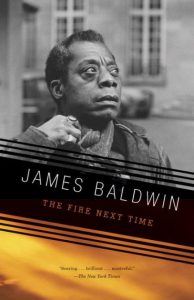 The Fire Next Time — A national bestseller when it first appeared in 1963, this book galvanized the nation and gave passionate voice to the emerging civil rights movement. At once a powerful evocation of James Baldwin's early life in Harlem and a disturbing examination of the consequences of racial injustice, the book is an intensely personal and provocative document. It consists of two "letters, " written on the occasion of the centennial of the Emancipation Proclamation, that exhort Americans, both black and white, to attack the terrible legacy of racism. Described by The New York Times Book Review as "sermon, ultimatum, confession, deposition, testament, and chronicle…all presented in searing, brilliant prose, " The Fire Next Time stands as a classic of our literature. [Book 128 pages]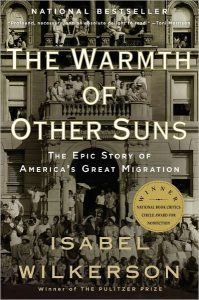 The Warmth of Other Suns
 —
In this epic, beautifully written masterwork, Pulitzer Prize-winning author Isabel Wilkerson chronicles one of the great untold stories of American history: the decades-long migration of black citizens who fled the South for northern and western cities, in search of a better life.
[Book 622 pages]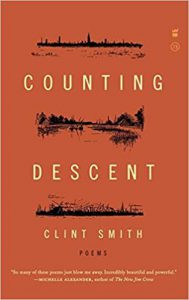 Counting Descent
 —
Clint Smith's debut poetry collection, Counting Descent, is a coming of age story that seeks to complicate our conception of lineage and tradition. Smith explores the cognitive dissonance that results from belonging to a community that unapologetically celebrates black humanity while living in a world that often renders blackness a caricature of fear. His poems move fluidly across personal and political histories, all the while reflecting on the social construction of our lived experiences. Smith brings the reader on a powerful journey forcing us to reflect on all that we learn growing up, and all that we seek to unlearn moving forward. 
[Book 84 pages]
Hope for the Future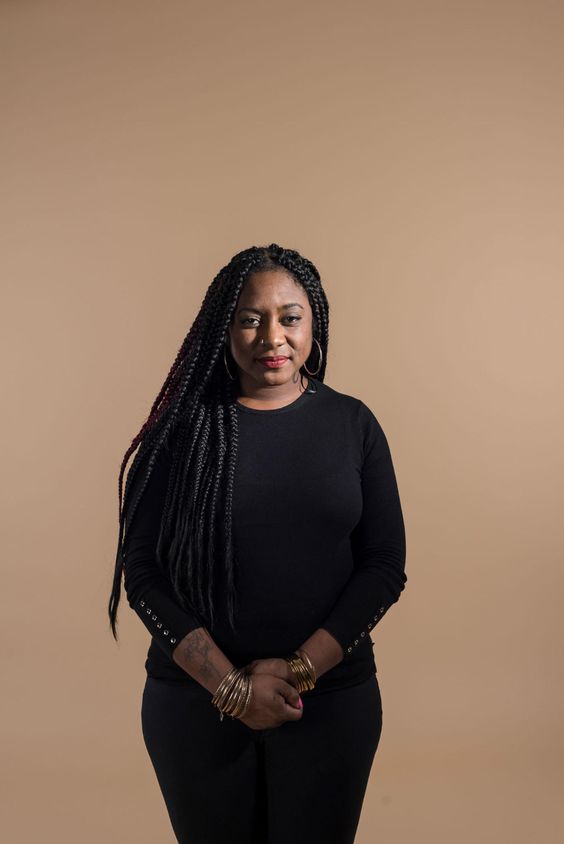 Hopeful for the Future —  Alicia Garza, co-founder of Black Lives Matter, is hopeful for the future. Here, Garza talks about this historic moment and what needs to happen next.  [Article: approx. 4 min to read]
Together, You Can Redeem the Soul of Our Nation — Civil Rights leader John Lewis's farewell letter to our nation offers inspiration for the future leaders of the racial justice movement. [Article: approx. 4 min to read]
On the Other Side of Freedom: The Case for Hope — Drawing from his own experiences, DeRay Mckesson, the civil rights activist and organizer, offers ways for all Americans to work to dismantle the legacy of racism and to take responsibility for imagining and building a better world. [Book Exerpt: approx. 5 min to read]
"When I see things like that Amy Cooper video, I think of how many Black people were falsely accused in the same way but did not have evidence to prove otherwise. I think of how many have been arrested, or put in jail, or killed. It's frightening."
~ Clint Smith
"Each new death, each new example of an old injustice, renews our grief, sending little shock waves of sorrow. We are in the middle of a Black bereavement crisis, and we do not have the privilege or time to grieve."
~ Marissa Evans, The Relentlessness of Black Grief
"Protest is telling the truth in public. Sometimes protest is telling the truth to a public that isn't quite ready to hear it. Protest is, in its own way, a storytelling. We use our bodies, our words, our art, and our sounds both to tell the truth about the pain that we endure and to demand the justice that we know is possible. It is meant to build and to force a response."
~DeRay Mckesson,  On the Other Side of Freedom: The Case for Hope
"The fact that the adult American Negro female emerges a formidable character is often met with amazement, distaste and even belligerence. It is seldom accepted as an inevitable outcome of the struggle won by survivors and deserves respect if not enthusiastic acceptance."
~ Maya Angelou,  I Know Why the Caged Bird Sings
O, let my land be a land where Liberty
Is crowned with no false patriotic wreath,
But opportunity is real, & life is free,
Equality is in the air we breathe.
(There's never been equality for me,
Nor freedom in this "homeland of the free.")
~Langston Hughes