RACISM, JUSTICE, AND THE CHURCH
"I have almost reached the regrettable conclusion that the Negro's great stumbling block in the stride toward freedom is not the White Citizen's Council-er or the Ku Klux Klanner, but the white moderate who is more devoted to "order" than to justice; who prefers a negative peace which is the absence of tension to a positive peace which is the presence of justice; who constantly says "I agree with you in the goal you seek, but I can't agree with your methods of direct action;" who paternalistically feels he can set the timetable for another man's freedom; who lives by the myth of time and who constantly advises the Negro to wait until a 'more convenient season.'….Shallow understanding from people of good will is more frustrating than absolute misunderstanding from people of ill will. Lukewarm acceptance is much more bewildering than outright rejection."
⏤Martin Luther King Jr., Letter from a Birmingham Jail
GET STARTED
Watch and read these 4 short introductory videos on Racism, Justice and the Church in the United States.
1
Latasha Morrison on Racial Tension, Reconciliation, and the Church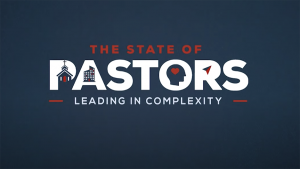 Latasha is a bridge-builder, reconciler, fellow abolitionist, and a compelling voice in the fight for racial justice. Possessing a passion for social justice issues across the globe, Tasha uses her platform to encourage racial reconciliation among all ethnicities, to promote racial unity in America, and to develop others to do the same.
[Video: 8:26]
3
Why do White Christians Vote Republican, and Black Christians Vote Democrat?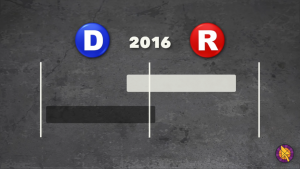 An overwhelming majority of WHITE Christians vote Republican. And an overwhelming majority of BLACK Christians vote Democrat. Why is that? Don't they read the same Bible and pray to the same God? Which group doesn't know they're voting for the wrong party?
[Video: 15:27]
2
One Thing White Evangelicals Need to Understand About Racial Reconciliation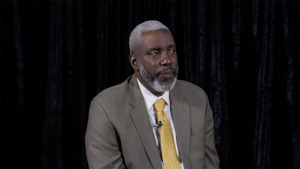 In this video, Thabiti Anyabwile discusses what he wishes white evangelicals would understand about racial reconciliation in American churches. [Video: 3:40]
4
Empathy, Racial Tension, and the Church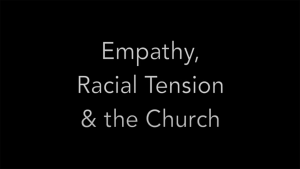 Rev. Adam Hamilton with guests Rev. Yolanda Villa and Rev. Darryl Burton reflect on race, their experiences with police and what is needed to heal racial divides in America.
[Video: 6:38]
GO DEEPER
Listening to perspectives from those that may not think exactly like you is essential for Christian growth and development. The following section provides a variety of viewpoints across the denominational spectrum.
Christian Engagement
Diversity is Good, Equity is Greater — "I'd also add that I wholeheartedly believe diversity is a gift. In my sphere of influence, we'd say diversity reflects the expansiveness of God's creation and the beauty of our humanity. And my guess is that most leaders could point to diversity's goodness, whether or not their institutions are reflections of it." – Rev. Lisa Yebuah [Article: Approx 1 min to read]
Incarceration:
The Biblical Call for Justice: Mass Incarceration and the Role of the Church — America locks up more of its citizens than any other nation. Crime demands a response, but are we missing the mark in our pursuit of justice in America? [Article: Approx 2 min to read]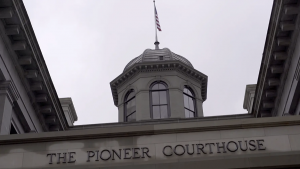 Justice System

—
"Biblically," writes Gilliard, "justice is a divine act of reparation where breached relationships are renewed and victims, offenders, and communities are restored." A justice system that is overly harsh or punitive in nature and leaves little space for redemption fails to reflect or help bring about the kingdom of God. When that system is further corrupted by financial interests and bias, the "true justice" that God talks about (Zechariah 7:9-10) is thwarted and societal shalom becomes impossible.
[Video: 25:21]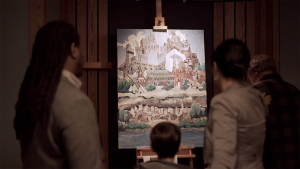 History of Church: Prison Chaplains — Gilliard examines the historical pendulum of religious philosophy as it relates to prisons and prison chaplaincy in the U.S. Effects of this history are still felt today from punitive and vengeful treatment of prisoners, to programs that promote a more  humane and dignified approach that embodies the witness of the love of Jesus. [Video: 14:17]
Racial Tension, Protest and Privilege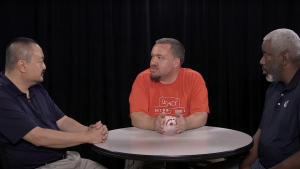 Why People Push Back on Black Lives Matter — Thabiti Anyabwile discusses how the Black Lives Matter movement is often viewed in a historical vacuum, making a distinction between the principle and the organization. [Video: 3:59]
Response to Black Lives Matter

—
Minister Dani
el S. Schatz on being asked to change "Black Lives Matter" to "All Lives Matter" on church sign.
[Article: Approx 2 min to read]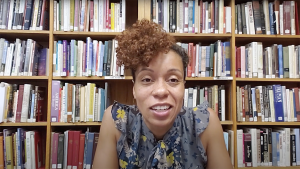 Racial Justice Lessons from the Book of Esther —
Reverend Chalice Overy shares a powerful word relating racial justice in the United States to the Old Testament book of Esther.
[Video: 12:39 to 37:42]
Why Black Christians are Bracing for a "Whitelash"

—
Even as more and more white Christian leaders are acknowledging and pledging to address systemic racism, many Black Christians remain wary of "whitelash"- the moment White Christians tire of talking about race and bristle when Black pastors or congregants want to continue the conversation.
[Article: approx 4 min to read]
History and Its Implications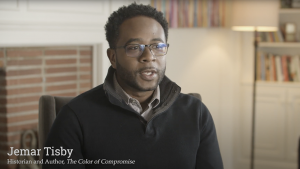 The Color of Compromise — It's been one year since I published my first book "The Color of Compromise: The Truth about the American Church's Complicity in Racism." I share some of my reflections on the importance of history, the present cultural moment, and the response the book has garnered. [Video 4:14]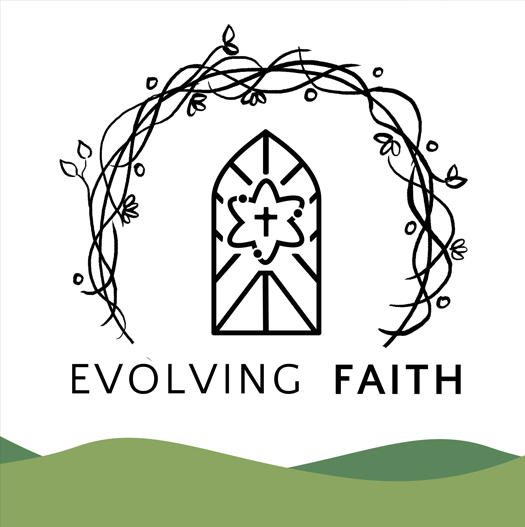 Climbing the Mountain of Injustice with Austin Channing Brown
The Evolving Faith Podcast
For episode 2, Sarah and Jeff revisit Austin Channing Brown's bring-the-house-down sermon from Evolving Faith 2018.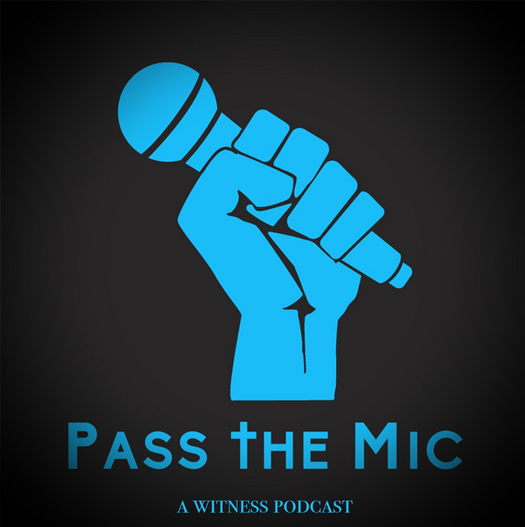 Pass The Mic
The premiere podcast for The Witness BCC
Dynamic Voices For a Diverse Church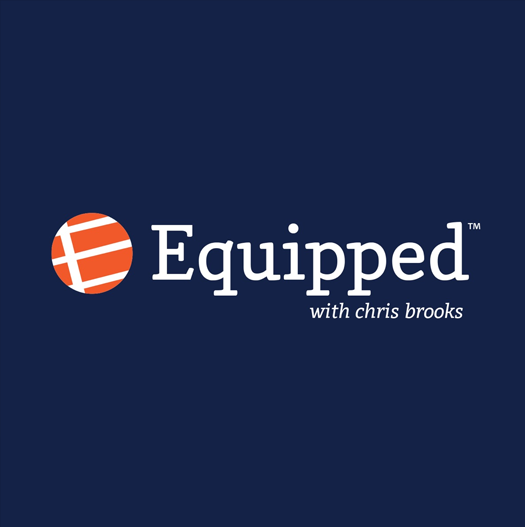 Race and the American Church
As our nation continues to struggle with racial unity, Christians are uniquely positioned to make a change.
Book Studies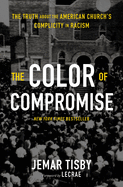 Jemar Tisby
[The Color of Compromise]
[The Color of Compromise Course Guide]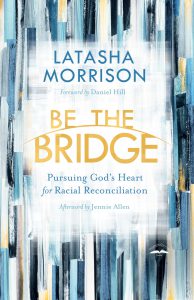 Latasha Morrison
[Be the Bridge]
[Be the Bridge Whiteness 101]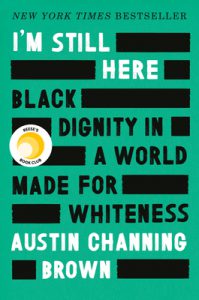 Austin Channing Brown
[I'm Still Here: Black Dignity in a World Made for Whiteness]
[I'm Still Here Discussion Guide]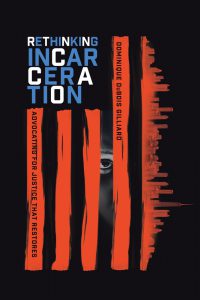 Dominique Gillard
[Rethinking Incarceration]
[Walking Towards Love curriculum]
Books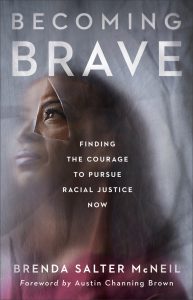 Becoming Brave. by Brenda Salter McNeil
In Becoming Brave, McNeil calls the church to repair the old reconciliation paradigm by moving beyond individual racism to address systemic injustice, both historical and present. It's time for the church to go beyond individual reconciliation and "heart change" and to boldly mature in its response to racial division. [Book 208 pages]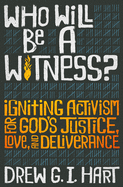 Who Will be a Witness? by Drew Hart
Who Will Be a Witness offers a vision for communities of faith to organize for deliverance and justice in their neighborhoods, states, and nation as an essential part of living out the call of Jesus. [Book 276 pages]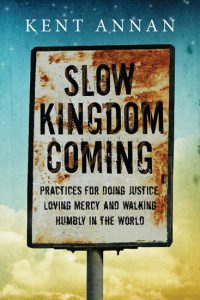 Slow Kingdom Coming. by Kent Annan
All Christians are called to do justice, love mercy and walk humbly in the world. Slow Kingdom Coming will guide and strengthen you on this journey to persevere until God's kingdom comes on earth as it is in heaven. [Book 149 pages]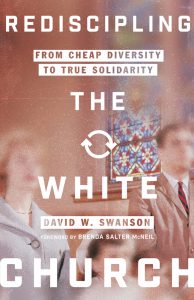 Re-discipling the White Church: From cheap diversity to true solidarity. by David W. Swanson
In this simple but powerful book, Pastor David Swanson contends that discipleship, not diversity, lies at the heart of our white churches' racial brokenness. Before white churches can pursue diversity, he argues, we must first take steps to address the faulty discipleship that has led to our segregation in the first place. [Book 214 pages]Book excerpt: Rediscipling the White Church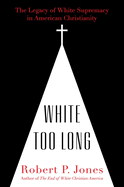 White Too Long. By Robert P Jones
White Too Long demonstrates how deeply racist attitudes have become embedded in the DNA of white Christian identity over time and calls for an honest reckoning with a complicated, painful, and even shameful past. Jones challenges white Christians to acknowledge that public apologies are not enough–accepting responsibility for the past requires work toward repair in the present. [Book 320 pages]
Article: How White Supremacy has Disfigured American Christianity
More Resources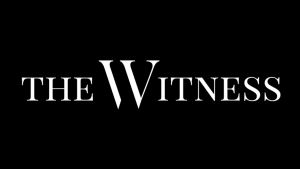 The Witness. The Witness is a Black Christian collective that engages issues of religion, race, justice, and culture from a biblical perspective. [Website]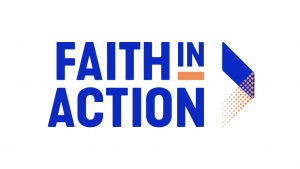 Faith in Action. 
Faith in Action is national community organizing network that gives people of faith the tools that they need to fight for justice and work towards a more equitable society.
[Website]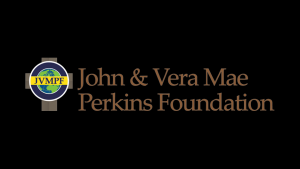 John and Vera Mae Perkins Foundation. 
This conviction that God calls us to confront injustice has guided our ministry in underserved communities over the last 60 years. It has driven us to also equip and empower Christians who share our vision to pursue biblical justice and reconciliation in their own communities.
[Website]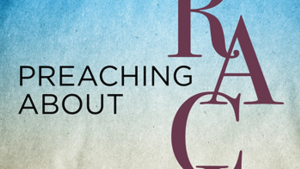 Preaching about Racism. 
In Preaching about Racism, preaching professor and pastor Carolyn Helsel speaks directly to other faith leaders about how to address racism from the pulpit. She provides strategies and a theoretical framework for crafting biblical and theological sermons that incorporate insights from social sciences and psychology, gleaned from more than a decade of writing and teaching about racism.
[Website]
"It is so detrimental to someone's faith when your experience, your reality, is squashed because it's not the other person's reality. I have experienced that time and time again."
~ Trillia Newbell
"What frustrates me is you hear these soundbites… 'It's not about race, it's about grace,' 'It's not about skin, it's about sin', when in fact it is about skin and it is about race. Because race and skin is what is being punished on camera in America right now."
~ Emmanuel Acho
"…there is no collective sense of loss, no sense of remorse. We have sinned deeply. The problem is that we haven't got a taste of the sinfulness of racism… We don't see the wickedness of profiling God's people that He has created to be one and that He has created in His image "
~ John M. Perkins
"There is a difference between charity and justice. Charity offers a hand up to individuals caught in poverty's web. Justice examines the web and tears it down."
~ Lisa Sharon Harper 
"If physical death is the price that I must pay to free my white brothers and sisters from a permanent death of the spirit, then nothing can be more redemptive."
~ Dr. Martin Luther King Jr.
"Y'all, I'm not praying for the empire to be 'nice' to me. That's like telling someone, 'Just don't hit me too hard!' I want a new heaven and a new earth."
~ Rev. Lisa Yebuah, Lead Pastor of the Southeast Raleigh Table
"Striving for racial equality and seeking to undo those evils isn't seen as an obligation (something we must do), instead at best it's seen as a passion project that one has the option to participate in. At worst, it's seen as a distraction from true gospel work."
~ John Onwuchekwa 
"It may be true that the law cannot make a man love me, but it can keep him from lynching me, and I think that's pretty important."
~ Dr. Martin Luther King Jr.