This page is designed specifically for mobile devices in use on Sunday mornings.
Bulletin for October 8, 2017
Current Sermon / Series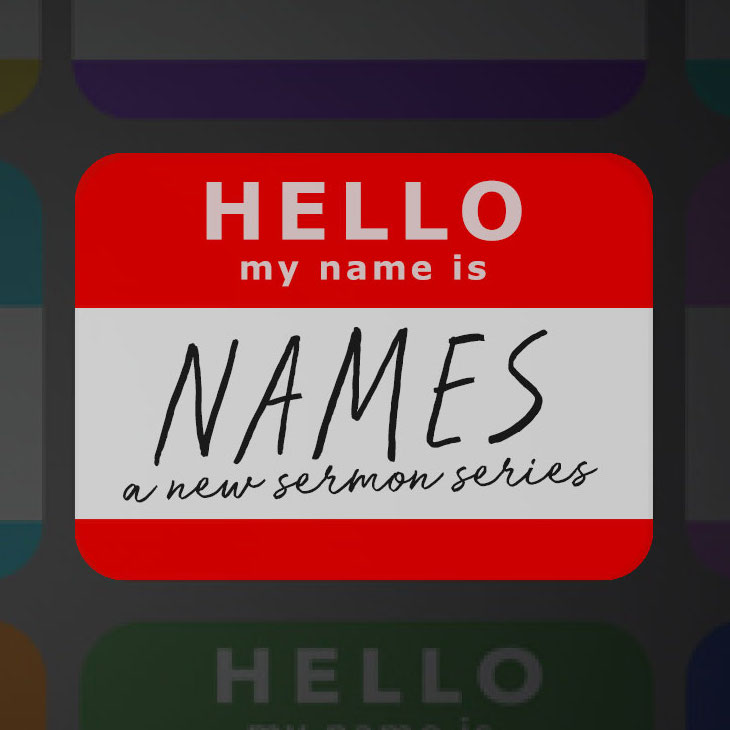 Matthew 16:13-23
13 Now when Jesus came into the district of Caesarea Philippi, He was asking His disciples, "Who do people say that the Son of Man is?" 14 And they said, "Some say John the Baptist; and others, Elijah; but still others, Jeremiah, or one of the prophets." 15 He said to them, "But who do you say that I am?" 16 Simon Peter answered, "You are the Christ, the Son of the living God." 17 And Jesus said to him, "Blessed are you, Simon Barjona, because flesh and blood did not reveal this to you, but My Father who is in heaven. 18 I also say to you that you are Peter, and upon this rock I will build My church; and the gates of Hades will not overpower it. 19 I will give you the keys of the kingdom of heaven; and whatever you bind on earth shall have been bound in heaven, and whatever you loose on earth shall have been loosed in heaven." 20 Then He warned the disciples that they should tell no one that He was the Christ.
21 From that time Jesus began to show His disciples that He must go to Jerusalem, and suffer many things from the elders and chief priests and scribes, and be killed, and be raised up on the third day. 22 Peter took Him aside and began to rebuke Him, saying, "God forbid it, Lord! This shall never happen to You." 23 But He turned and said to Peter, "Get behind Me, Satan! You are a stumbling block to Me; for you are not setting your mind on God's interests, but man's."
— — — — — — — — — — — — — — —
Leader: The Word of the Lord.
Congregation: Thanks be to God.
Men's Fall Campout (10/13-10/14)

UPDATED!! Hello gentlemen. As you may have heard, we've been invited to join the men from Christ Our King Community Church (COKCC) for a prayer breakfast on 9/30. Because we believe so STRONGLY in the importance and power of relationship and racial reconciliation, we're changing the date of our Fall Camp Out so that we can attend the prayer breakfast.
The NEW DATES for our camping trip are October 13/14. Other than the date change, everything is the same. There will be kayaks on hand for those who want to enjoy the water. Additionally, there will be great food. Beautiful surroundings. Fantastic company. Food cooked over an open fire. It's tough to ask for anything better! The only cost is a recommended $5 contribution per camper (or $10 per family). For GPS directions, use 4201 Baptist Rd, Durham, NC 27703
See you on Friday, October 13 and Saturday, October 14!
Christ Our King Community Church (10/29)

Our relationship with COKCC continues to move forward! As you know, we've begun worshipping with COKCC on 5th Sundays. For October (the next 5th Sunday), they will be joining us at Athens!! We're very excited about the day together. Please be in prayer in advance of our upcoming shared worship experience. Invite the Holy Spirit to move and stir in our midst.
Connekkt Youth: Corn Maze & Dinner (10/21)

On Saturday, October 21, our Connekkt Youth (middle and high school) will be heading off to a night time Corn Maze event. Event begins at 5pm with dinner and games at the Rohn's home in Fuquay Varina before heading over to the maze at Naylor Farm. Cost will be $10 per youth. The Bazers will be offering rides from their house to the Rohns and back for those who need it. Contact Shane Bazer with any questions.