This page is designed specifically for mobile devices in use on Sunday mornings.
Bulletin for September 24, 2017
Current Sermon / Series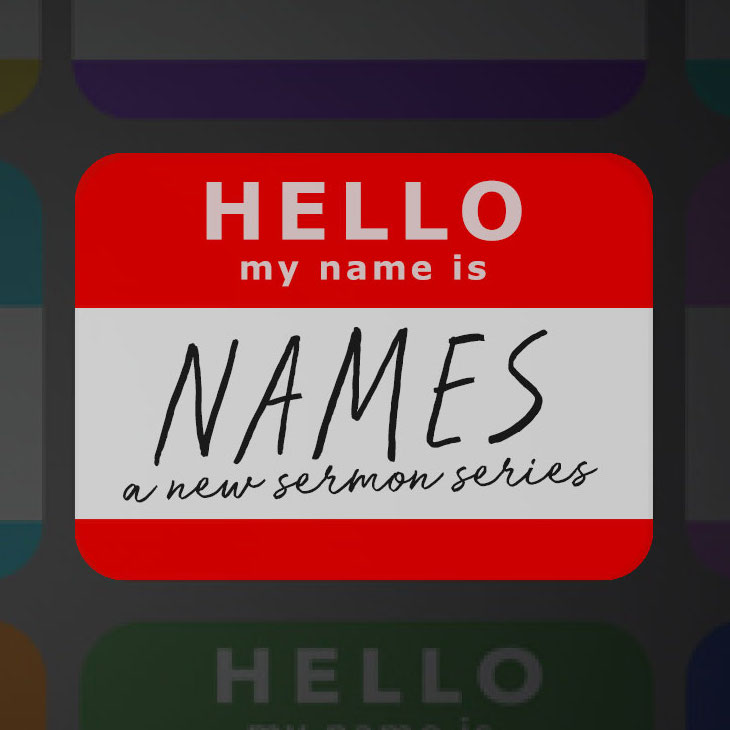 Exodus 3:1-14
Now Moses was pasturing the flock of Jethro his father-in-law, the priest of Midian; and he led the flock to the west side of the wilderness and came to Horeb, the mountain of God. 2 The angel of the Lord appeared to him in a blazing fire from the midst of a bush; and he looked, and behold, the bush was burning with fire, yet the bush was not consumed. 3 So Moses said, "I must turn aside now and see this marvelous sight, why the bush is not burned up." 4 When the Lord saw that he turned aside to look, God called to him from the midst of the bush and said, "Moses, Moses!" And he said, "Here I am." 5 Then He said, "Do not come near here; remove your sandals from your feet, for the place on which you are standing is holy ground." 6 He said also, "I am the God of your father, the God of Abraham, the God of Isaac, and the God of Jacob." Then Moses hid his face, for he was afraid to look at God.
7 The Lord said, "I have surely seen the affliction of My people who are in Egypt, and have given heed to their cry because of their taskmasters, for I am aware of their sufferings. 8 So I have come down to deliver them from the power of the Egyptians, and to bring them up from that land to a good and spacious land, to a land flowing with milk and honey, to the place of the Canaanite and the Hittite and the Amorite and the Perizzite and the Hivite and the Jebusite. 9 Now, behold, the cry of the sons of Israel has come to Me; furthermore, I have seen the oppression with which the Egyptians are oppressing them.
10 Therefore, come now, and I will send you to Pharaoh, so that you may bring My people, the sons of Israel, out of Egypt." 11 But Moses said to God, "Who am I, that I should go to Pharaoh, and that I should bring the sons of Israel out of Egypt?" 12 And He said, "Certainly I will be with you, and this shall be the sign to you that it is I who have sent you: when you have brought the people out of Egypt, you shall worship God at this mountain."
13 Then Moses said to God, "Behold, I am going to the sons of Israel, and I will say to them, 'The God of your fathers has sent me to you.' Now they may say to me, 'What is His name?' What shall I say to them?" 14 God said to Moses, "I AM WHO I AM"; and He said, "Thus you shall say to the sons of Israel, 'I AM has sent me to you.'"
— — — — — — — — — — — — — — —
Leader: The Word of the Lord.
Congregation: Thanks be to God.
Men's Prayer Breakfast

Christ Our King Community Church has invited our men to join them this Saturday morning, 9am-12noon for a Men's Prayer Breakfast. Cost is just $5. This is a great way for us to continue deepening our friendship with COKCC. Hope to see you there!!
Villages (N.Raleigh & S.Raleigh)

Villages are informal gatherings designed simply to foster connection and relationship. We get together, eat, laugh, and build community. Villages are family friendly, and the food is potluck-style, so bring a dish to share. Click below for details:
NORTH RALEIGH VILLAGE – SUNDAY, OCTOBER 8TH @ 4:30 P.M.
Men's Fall Campout (10/13-10/14)

UPDATED!! Hello gentlemen. As you may have heard, we've been invited to join the men from Christ Our King Community Church (COKCC) for a prayer breakfast on 9/30. Because we believe so STRONGLY in the importance and power of relationship and racial reconciliation, we're changing the date of our Fall Camp Out so that we can attend the prayer breakfast.
The NEW DATES for our camping trip are October 13/14. Other than the date change, everything is the same. There will be kayaks on hand for those who want to enjoy the water. Additionally, there will be great food. Beautiful surroundings. Fantastic company. Food cooked over an open fire. It's tough to ask for anything better! The only cost is a recommended $5 contribution per camper (or $10 per family). For GPS directions, use 4201 Baptist Rd, Durham, NC 27703
See you on Friday, October 13 and Saturday, October 14!
Christ Our King Community Church (10/29)

Our relationship with COKCC continues to move forward! As you know, we've begun worshipping with COKCC on 5th Sundays. For October (the next 5th Sunday), they will be joining us at Athens!! We're very excited about the day together. Please be in prayer in advance of our upcoming shared worship experience. Invite the Holy Spirit to move and stir in our midst.