This page is designed specifically for mobile devices in use on Sunday mornings.
Bulletin for September 17, 2017
Current Sermon / Series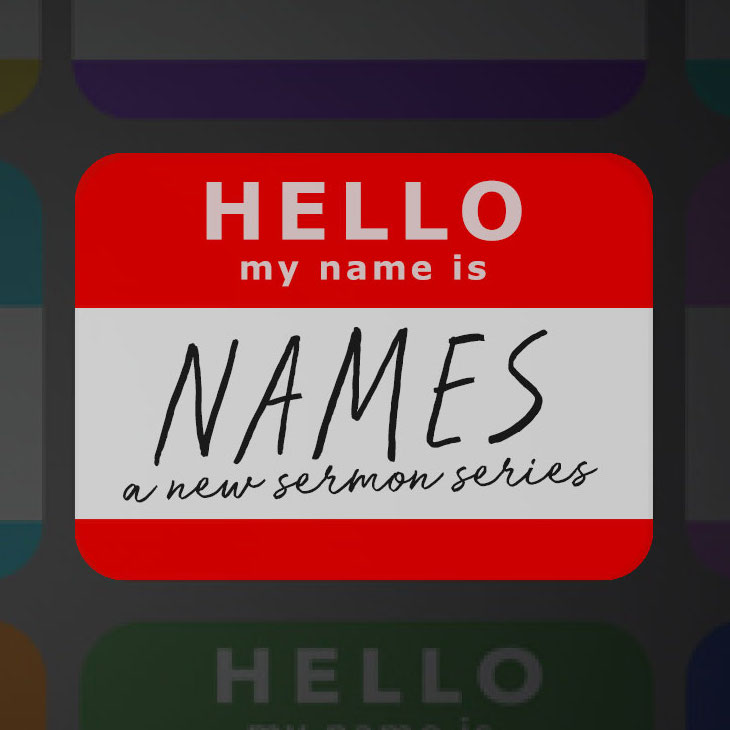 Genesis 32:24-32
24 Then Jacob was left alone, and a man wrestled with him until daybreak. 25 When he saw that he had not prevailed against him, he touched the socket of his thigh; so the socket of Jacob's thigh was dislocated while he wrestled with him. 26 Then he said, "Let me go, for the dawn is breaking." But he said, "I will not let you go unless you bless me." 27 So he said to him, "What is your name?" And he said, "Jacob." 28 He said, "Your name shall no longer be Jacob, but Israel; for you have striven with God and with men and have prevailed." 29 Then Jacob asked him and said, "Please tell me your name." But he said, "Why is it that you ask my name?" And he blessed him there. 30 So Jacob named the place Peniel, for he said, "I have seen God face to face, yet my life has been preserved." 31 Now the sun rose upon him just as he crossed over Penuel, and he was limping on his thigh. 32 Therefore, to this day the sons of Israel do not eat the sinew of the hip which is on the socket of the thigh, because he touched the socket of Jacob's thigh in the sinew of the hip.
— — — — — — — — — — — — — — —
Leader: The Word of the Lord.
Congregation: Thanks be to God.
Meals for the Price family!

Last week Chris and Crystal Price (and big brother, Cassius) welcomed the arrival of Baby Charlie into their world! Let's show the Price family some love by dropping off a meal as they adjust to another round of sleepless nights, dirty diapers, endless laundry and 3am feedings. Sign up here!
Men's Fall Campout (9/29-9/30)

Men / dads / sons, be sure to sign up and join us September 29/30! The spring edition was such a great time, you won't want to miss it! There will be kayaks on hand for those who want to enjoy the water. Additionally, there will be great food. Beautiful surroundings. Fantastic company. Food cooked over an open fire. It's tough to ask for anything better! The only cost is a recommended $5 contribution per camper (or $10 per family). For GPS directions, use 13616 New Light Rd, Raleigh, NC 27614.
Christ Our King Community Church (10/29)

Our relationship with COKCC continues to move forward! As you know, we've begun worshipping with COKCC on 5th Sundays. For October (the next 5th Sunday), they will be joining us at Athens!! We're very excited about the day together. Please be in prayer in advance of our upcoming shared worship experience. Invite the Holy Spirit to move and stir in our midst.