This page is designed specifically for mobile devices in use on Sunday mornings.
Bulletin for Sunday, October 23
Current Series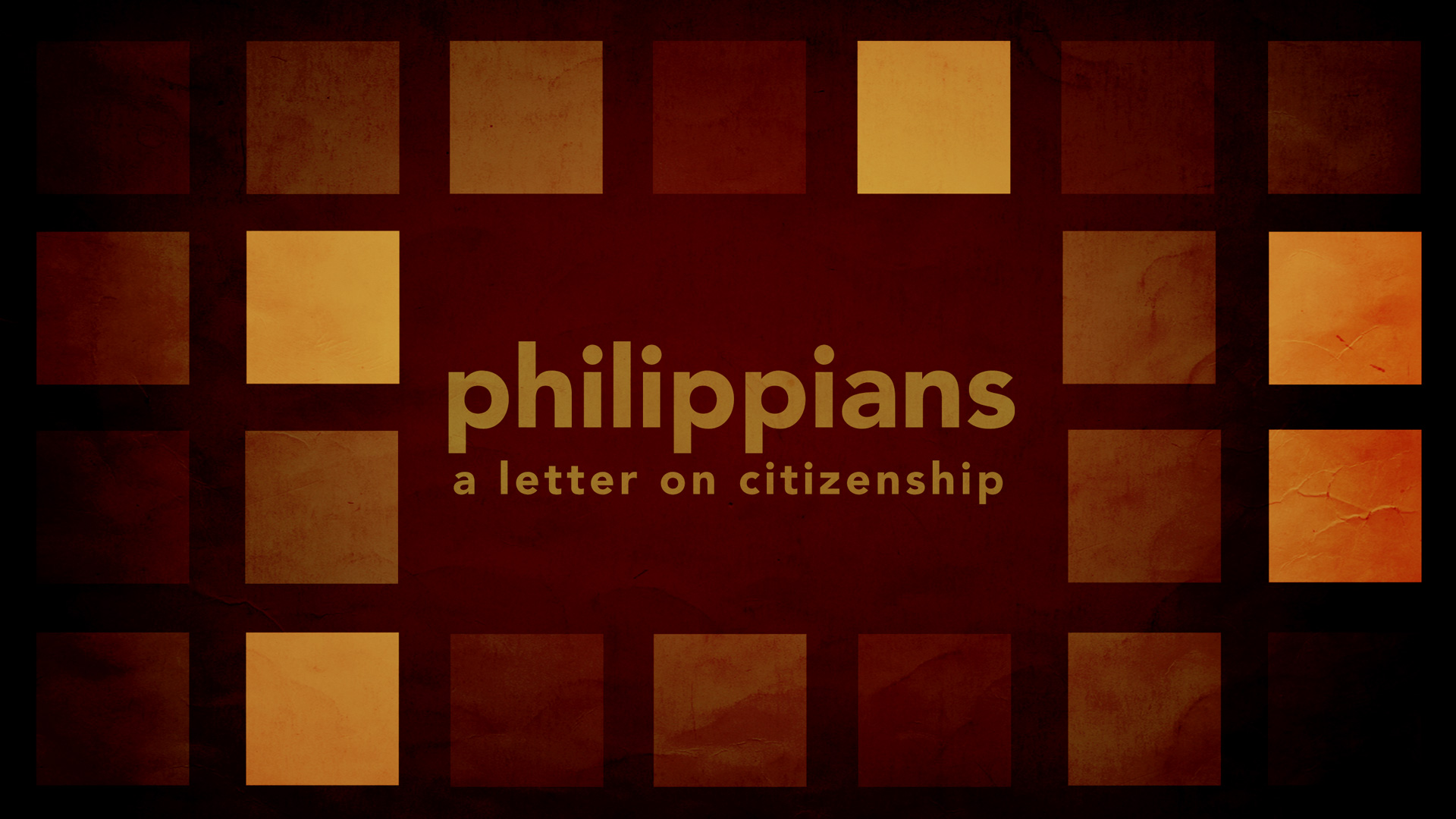 Philippians 2:1-11
1 Therefore if you have any encouragement from being united with Christ, if any comfort from his love, if any common sharing in the Spirit, if any tenderness and compassion, 2 then make my joy complete by being like-minded, having the same love, being one in spirit and of one mind. 3 Do nothing out of selfish ambition or vain conceit. Rather, in humility value others above yourselves, 4 not looking to your own interests but each of you to the interests of the others.
5 In your relationships with one another, have the same mindset as Christ Jesus:
6 Who, being in very nature God,
did not consider equality with God something to be used to his own advantage;
7 rather, he made himself nothing
by taking the very nature of a servant,
    being made in human likeness.
8 And being found in appearance as a man,
he humbled himself
by becoming obedient to death—
even death on a cross! 
9 Therefore God exalted him to the highest place
and gave him the name that is above every name,
10 that at the name of Jesus every knee should bow,
in heaven and on earth and under the earth,
11 and every tongue acknowledge that Jesus Christ is Lord,
to the glory of God the Father.
—————
Reader: The word of the Lord.
Ekklesia: Thanks be to God.
A "Change-Up" for Sunday, 10/30
We had plans for worship together on 10/30 with Mt. Peace followed by a joint community event, but as with any friendship, sometimes unexpected surprises come up and force us to reschedule.
And so, plans with Mt. Peace are being made for the new year (2017), but in the meantime, we're still going to forge ahead and show some love for our Athens community this Halloween. We will not have any regular morning next Sunday. Instead, we'll be encouraging some Sunday "brunching" to take place (sign-ups below!!) Later that afternoon, we will head back to Athens for an all-hands-on-deck Halloween event for our beloved Athens community … including the movie Transylvania 2!
Sunday Brunches! (10/30)
On Sunday, October 30th, we will be putting on a Community Halloween event in the afternoon, and as such will not be having a morning service at ADHS. Instead we will be having "regional" brunches for people to get together, eat, and build community (before coming to help at the Halloween event later)! Pick a brunch close to you!
Our Newly Elected Board Members
Thank you so much for participating in our 2016 Board Elections. The votes are in. The web form closed yesterday (Saturday). We will be introducing our board on the first Sunday in November!