This page is designed specifically for mobile devices in use on Sunday mornings.
Bulletin for Sunday, August 28
Current Series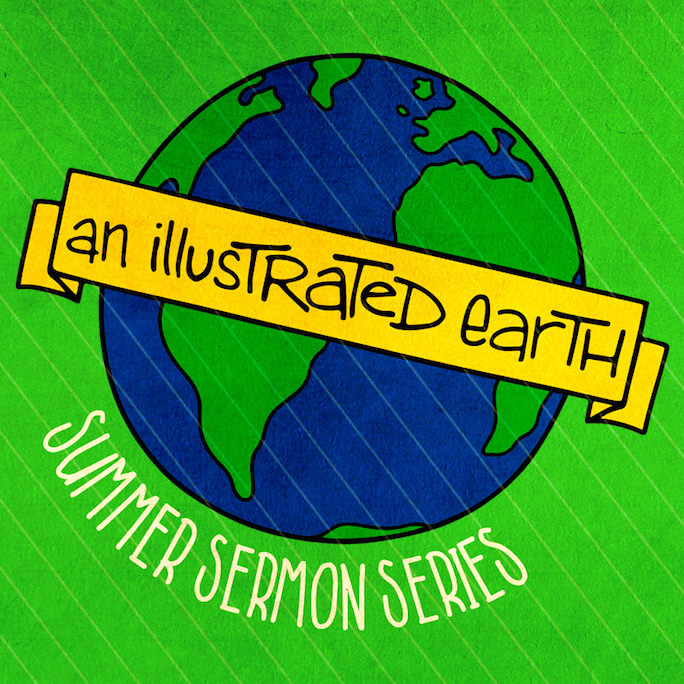 Luke 15:1-7
1 By this time a lot of men and women of doubtful reputation were hanging around Jesus, listening intently. 2 This made the Pharisees and teachers of religious law complain that he was associating with such sinful people—even eating with them!
3 So Jesus told them this story: 4 "Suppose one of you has a hundred sheep and one of them gets lost, what will he do? Won't he leave the ninety-nine others in the wilderness and go to search for the one that is lost until he finds it? 5 And when he has found it, he will joyfully carry it home on his shoulders. 6 When he arrives, he will call together his friends and neighbors, saying, 'Rejoice with me because I have found my lost sheep.' 7 In the same way, there is more joy in heaven over one lost sinner who repents and returns to God than over ninety-nine righteous persons who do not need to repent."
Leader: The Word of the Lord.
Ekklesia: Thanks be to God.
THANK YOU!!!
We haven't created a photo album yet of Friday night's Block Party, but thank to you, it was amazing!!! Thank you for setting up speakers, putting out table clothes, handing out school supplies, grilling hotdogs, giving out drinks, watching over little kids in the bounce house, and SO MUCH MORE!!! Friday night could not have happened without you. We already can't wait for next year!!
Tropical Party! (9/17)
Join us on Saturday, September 17th, for a family-friendly Tropical-themed party hosted by the Bazer's (3809 Sparrow Pond Lane, Raleigh). All beverages (alcoholic and non) and meat dishes provided by the hosts. Everyone is encouraged to bring their best grass-skirt and a side dish or dessert to share.
Connekkt Falls Lake Camp Out
Attention all Middle School and High School students. Our annual Falls Lake Camp Out is set for September 9–11. There will be kayaking, tubing and rides on a pontoon boat in addition to all the other great camping experiences. Cost is $15 per student. Contact Shane Bazer for a permission form and to make payment.