This page is designed specifically for mobile devices in use on Sunday mornings.
Bulletin for Sunday, August 21
Current Series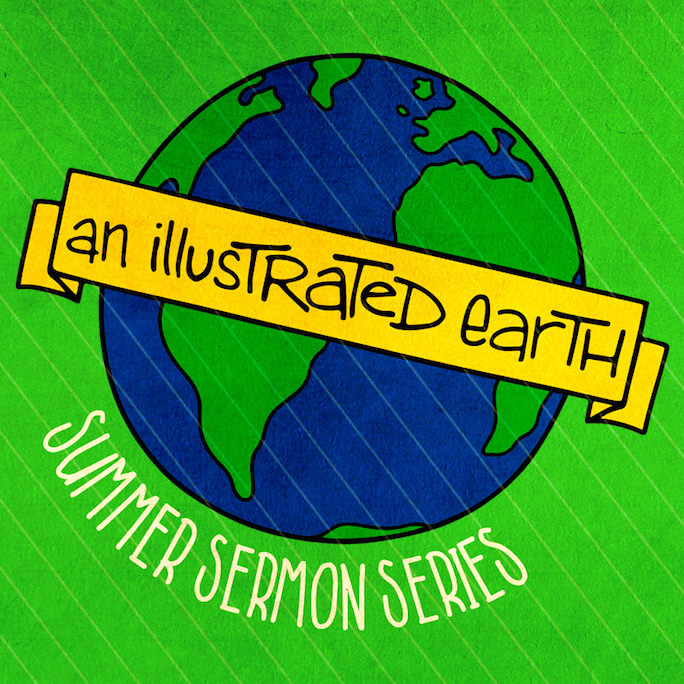 Jonah 1:1-4, 10-17
The word of the Lord came to Jonah son of Amittai: 2 "Go to the great city of Nineveh and preach against it, because its wickedness has come up before me."
3 But Jonah ran away from the Lord and headed for Tarshish. He went down to Joppa, where he found a ship bound for that port. After paying the fare, he went aboard and sailed for Tarshish to flee from the Lord.
4 Then the Lord sent a great wind on the sea, and such a violent storm arose that the ship threatened to break up.
10 (They [soon discovered] he was running away from the Lord, because he had told them so.)
11 The sea was getting rougher and rougher. So they asked him, "What should we do to you to make the sea calm down for us?"
12 "Pick me up and throw me into the sea," he replied, "and it will become calm. I know that it is my fault that this great storm has come upon you."
13 Instead, the men did their best to row back to land. But they could not, for the sea grew even wilder than before. 14 Then they cried out to the Lord, "Please,Lord, do not let us die for taking this man's life. Do not hold us accountable for killing an innocent man, for you, Lord, have done as you pleased." 15 Then they took Jonah and threw him overboard, and the raging sea grew calm. 16 At this the men greatly feared the Lord, and they offered a sacrifice to the Lord and made vows to him.
17 Now the Lord provided a huge fish to swallow Jonah, and Jonah was in the belly of the fish three days and three nights.
Leader: The Word of the Lord
Ekklesia: Thanks be to God
LoveAthens.org
All the details for our upcoming Back-2-School Block Party and Cooking-Matters classes can be found on our recently redesigned community website, loveathens.org.
Ekklesia Kids Volunteer Lunch
Mark your calendars for an Ekklesia Kids volunteer lunch after service on August 28th! We will be providing food and childcare. On the agenda are:
meet & greet with Beth 🙂
kids ministry volunteer training
current volunteer needs
feedback from you!
Back-2-School Block Party Sign-up (8/26)
Each year, we put on a Back-to-School Block Party, where we put up bounce houses, make free food for the community, and give away hundreds of bags of school supplies. It is one of the most fun things we do all year. BUT, it can't happen without lots of volunteers. And so, on Friday, August 26, we will need all hands on deck!
Please sign up for a spot and help make sure it is an amazing day!
Tropical Party! (9/17)
Join us on Saturday, September 17th, for a family-friendly Tropical-themed party hosted by the Bazer's (3809 Sparrow Pond Lane, Raleigh). All beverages (alcoholic and non) and meat dishes provided by the hosts. Everyone is encouraged to bring their best grass-skirt and a side dish or dessert to share.