Connekkt Pics from Higher Ground Summer Camp!
This summer from July 4-10, many of our preteens, teens and leaders spent the week in Townsend, TN for the annual Higher Ground Summer Camp. Here are just a few photos from the week!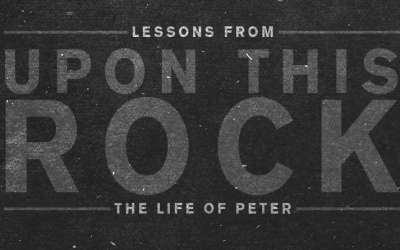 03/21/2021 – Upon This Rock – Part Seven - More Thoughts from First Peter 1 Peter 2:11​—3:9. The letter of 1 Peter contains some controversial texts. But when we look closer these texts point to the larger theme of the letter ... suffering and how we respond to it. To...
read more