Our 2016 Block Party was Amazing!
On Friday, August 26, we held our 5th annual Block Party and School Supply Give-away. It was everything we could have hoped for and so much more! Because of our strong lent-offering this year, we were able to jump up from 500 to 800 school supply bags / kits. Thank you for your generosity which made this all possible.
As you'll see in the photos below, we had a fantastic turn-out from the community (far more than any previous year). We also had a fantastic turn-out from our own church community! More than any previous year, all aspects of the event ran incredibly smoothly … from grilling hotdogs and handing out food and waters to setting up the movie screen to giving out school supplies to popping popcorn to tear-down and clean-up, it was amazing!! Thank you SO MUCH for being involved. It could not have happened without you!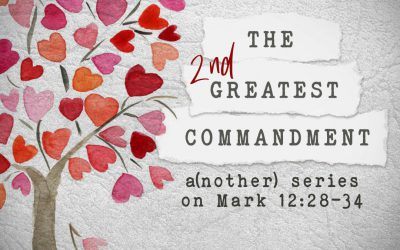 09/19/2021 – The Second Greatest Commandment: Part Three – Enemies Mark 12:28-31; Matthew 5:43-48. As followers of Jesus we can't talk about loving our neighbors without the even harder command to love our enemies. What enemies would Jesus have had in mind when he...
read more