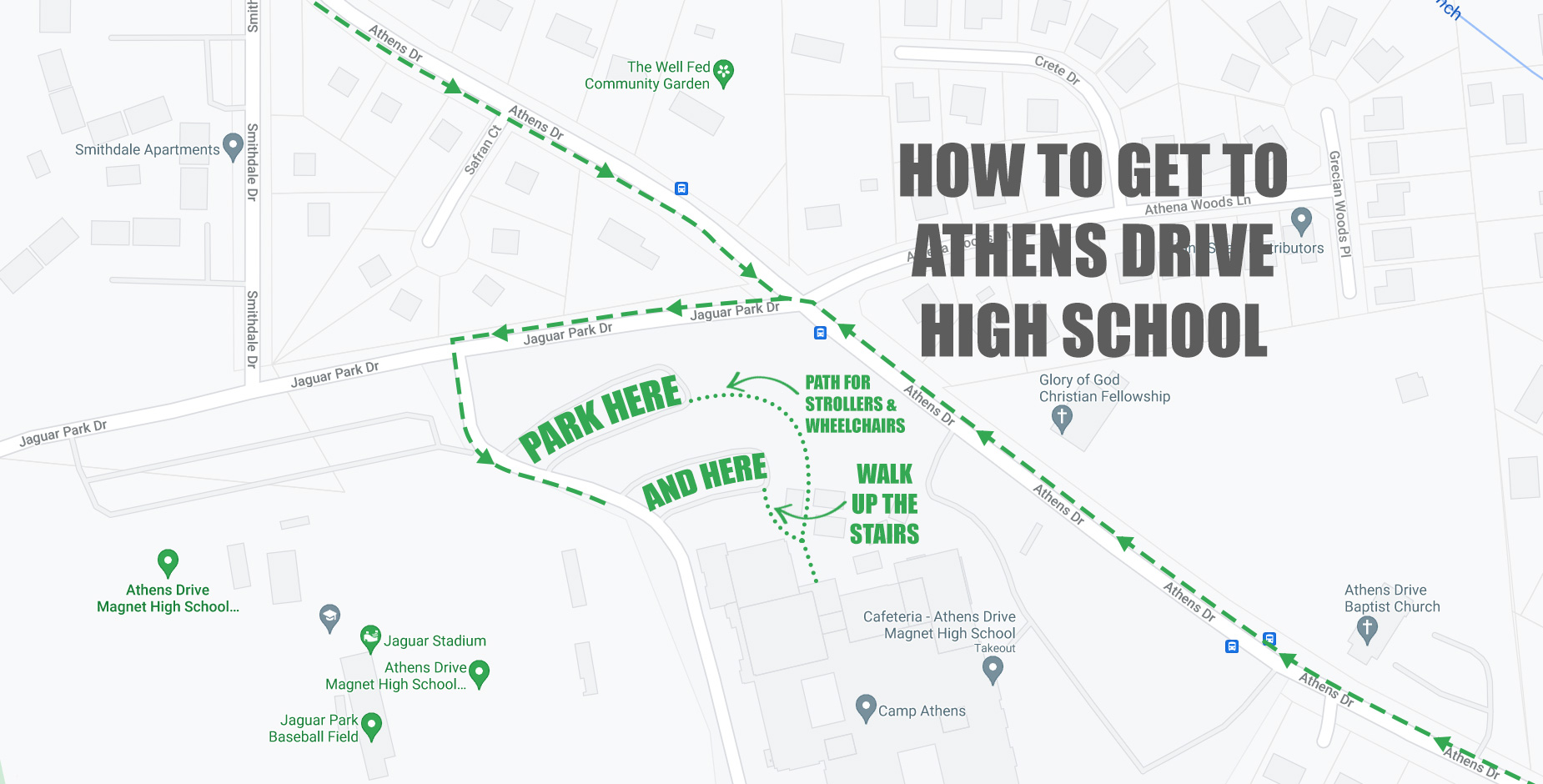 If you have never been to Athens Drive High School before, it can be a bit difficult finding the student parking lot. Use the map above as a reference. From Athens Drive, turn West onto Jaguar Park Drive. Turn left to access the student parking lot. The "upper" lot has stroller and wheelchair access. The "lower" lot does not.
Here is a GPS link that will take directly to the parking lot. A path from both the lower and upper parking lots will take you to the theater/gymnasium entrance where you will find our lobby and hospitality area.
We look forward to seeing you on Sunday!